5 Signs It's Time For a New Website Design!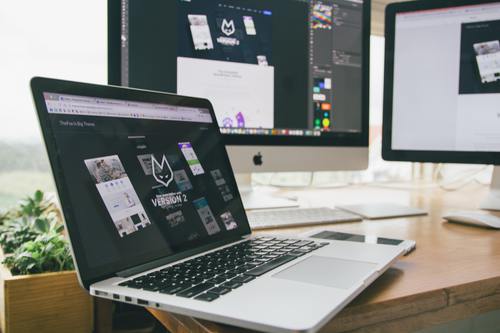 You keep hearing about how you should freshen up your website design - but how do you know it's time?
Do you have a local business that needs new website design in the Ann Arbor, MI area?
At Michigan SEO Group we encounter prospective clients every day who need a refreshed website. Some would only be simple aesthetic and graphics changes, others need a from the ground up rebuild. The reason this is so important can be found in a Stanford University study that showed that the color scheme, images, and functionality affected whether or not someone wanted to buy from a business' website! That means if your website isn't fresh looking with up-to-date design and user-friendly functionality - you could be losing business to your competitors!
Here are 5 signs that it's time for a new website design:
1: Low Search Rankings
Amazingly enough, your website design can hurt your SEO rank! If you have broken plug-ins or the code is so complicated that search engines can't crawl it - your ranks will suffer.
2: People Leave Your Site
Take a look at your Google Analytics. Are people sticking around and actually reading articles? Or are they jumping ship right away? If people leave fast, it may be time to get new pictures or update some menus to make everything easier to access and read.
3: Is Your Website Still in Flash?
A website built in Flash is pretty rare - but there are a few out there and one of them could be yours! Most modern portable devices like iPhones and iPads can't read flash. To make matters worse, the code is so complicated search engines have difficulty indexing it making your amazing SEO content practically worthless!
4: Your Website Isn't Mobile Friendly
iPads, iPhones, tablets - these devices are much more commonly used by people to search and read websites. If your website isn't mobile-friendly, that's a big problem. People don't want to keep doing that silly finger swipe to make the text readable. Instead, they'll find a competitor's website they can read!
5: It Just Looks Outdated
Take a look at what your competitors are doing - better yet, look at the websites you read on a regular basis. What do you like about those sites? The look and appeal of your website design are why people will stick around and read your materials, request information, or buy your products. If your website looks old, they're more likely to skip reading anything on your site.
Michigan SEO Group - Over 16 Years Of Premier Website Design In Ann Arbor, MI
If you still need more convincing why you should update your website, Click Here. We build professional, modern-looking websites for our clients all the time. It's what we do - when we're not trying to brew the perfect cup of coffee! Contact Us for a free website analysis for more information.
Michigan SEO Group
Best SEO Techniques & World-Class Website Design in Ann Arbor, MI