Social Media Management Tips for Optimizing Your YouTube Channel
Are you using YouTube as part of your Social Media Management plan?
Make sure your channel and videos are fully optimized for SEO!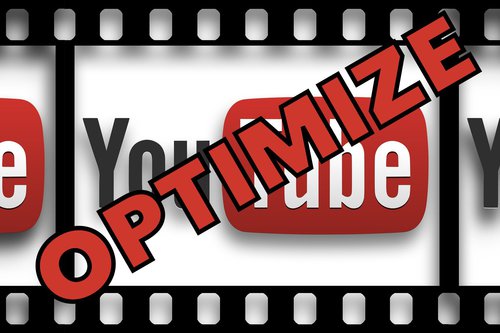 How would you like your business' YouTube videos to appear in Google Search Results? Sounds pretty neat right?

Since video is poised to dominate internet traffic, it's important that your YouTube channel is SEO friendly.
We have three VERY important tips for optimizing your YouTube Channel!
Write Keyword-rich Channel Description

Include Website & Social Media Account Links

Keyword-unique Video Titles & Keyword-rich Video Descriptions
Think of your YouTube channels like any other database or indexing platform - if there's a blank space fill it with relevant content. Now this change isn't going to get results overnight. It takes time, but if you have an active YouTube channel and you're constantly uploading videos and sharing them, the SEO value of those videos will steadily increase. As is the case with our client the Japanese Martial Arts Center here in Ann Arbor, Michigan. They had some videos on YouTube, a bunch more that hadn't been uploaded - and nothing was optimized. We got to work making sure their About page was thoroughly filled with website and social links. Then we started adding new fully optimized videos every few days while we went back and cleaned up the existing videos.
In just a couple of months, their channel was humming along getting new views and subscribers every single day! On top of that, for some of their targeted keywords, they now trigger a Video Panel in their organic Google search results!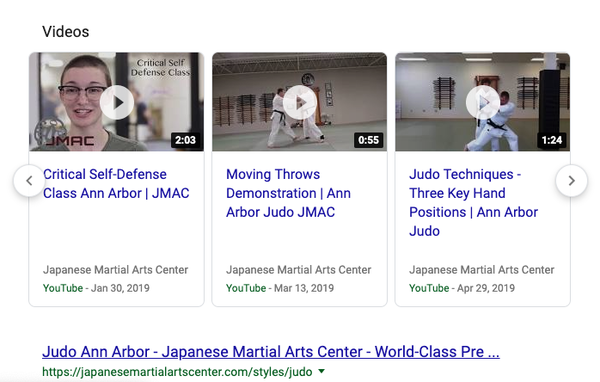 That's some pretty powerful SEO cooking right there! While we can't guarantee these results for everyone, the techniques are sound. Embedding videos on your website, sharing them on your social media are great ways to reach out to potential new customers and enhancing your online presence.
For more information on how to optimize your YouTube Channel and have your videos appear in search results:
Michigan SEO Group
Best SEO Practices and Social Media Management in Ann Arbor, MI